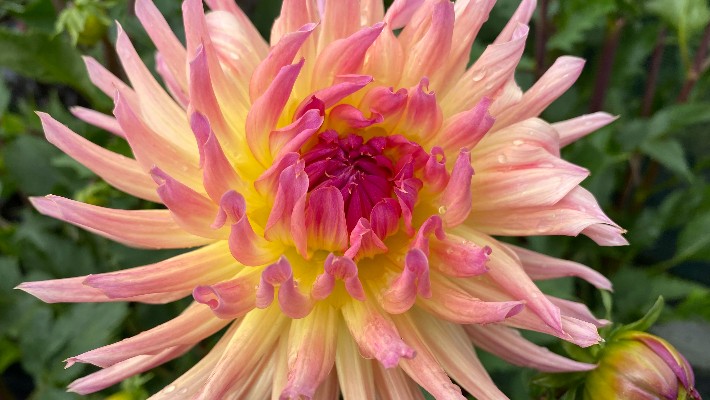 Dahlias are easy to grow and require little attention!
Dahlias are not frost hardy…but they are a perennial, this means you can grow the same tubers year after year.
To do this you will need to provide the tubers with winter storage.
This is simple to do just uplift the tubers in the autumn and then store in a dry dark place until the spring, when you will be able to replant them.
Dahlias come in many different colours and head shapes and sizes, from pom, decorative to cactus
Why not try a few in your borders, we have  plenty to choose from with bronze or green foliage with orange and yellow to pink and purple flowers.
3ltr  £8.99