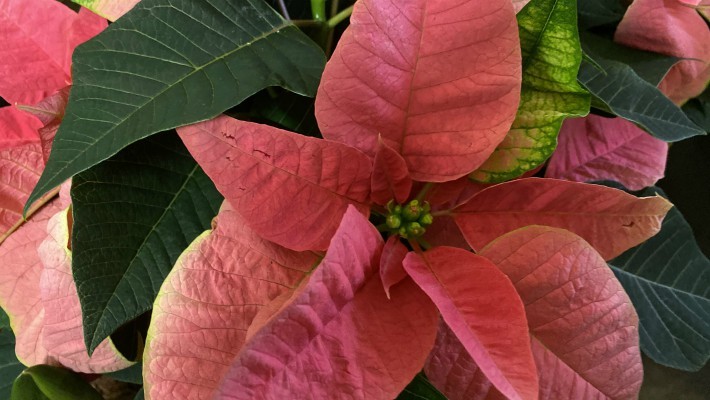 Poinsettia
 A Poinsettia is a Christmas plant which is quiet often disposed of once Christmas is over or it has faded. However with a little care you can keep it all year round and flowering again next year.
To survive the festive season you will need to look after your plant.
When buying ensure that you wrap this well before leaving the shop as the cold temperature will effect your plant.
Here are a few tips to help you keep your poinsettia flowering this Christmas:
Keep in constant temperature they prefer 16-22 0c – so avoid moving the plant around to different rooms.
To maintain the correct temperature your poinsettia need to be kept out of drafts, away from radiators, heating vents and windowsills
The poinsettia requires good light – but not direct sunlight
Water when the soil feels dry and water from the bottom – don't over water
Enjoy your flowering plant!