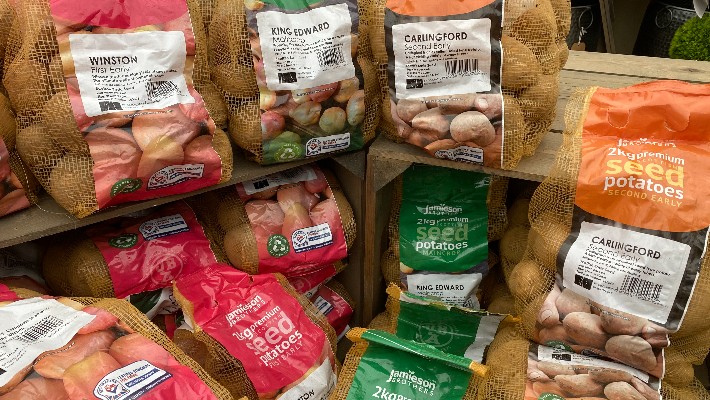 Seed Potatoes…
Are now in.
We have First, Second and Maincrop
These will need to be carefully emptied into a shallow box or tray
Protect from frost and store in a cool area.
Two weeks before you want to plant your potatoes you should move them into a light area of about 10 degrees Celsius to produce a strong, thick sprout
Keep protected from frost and don't worry if the potatoes turn green this is normal when exposed to light.
Planting these in the garden is usually late March – April
Plant, watch them grow and enjoy your harvest!